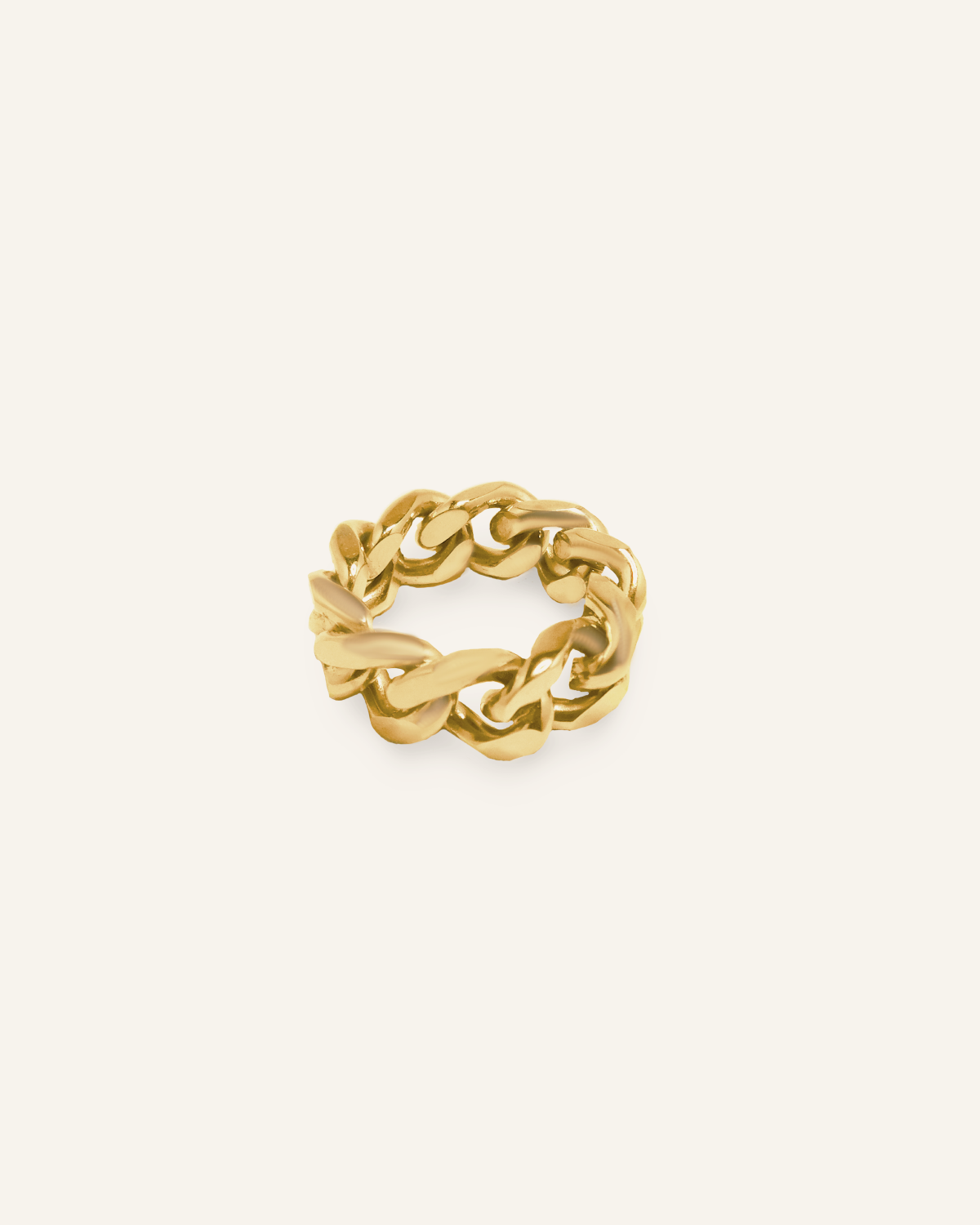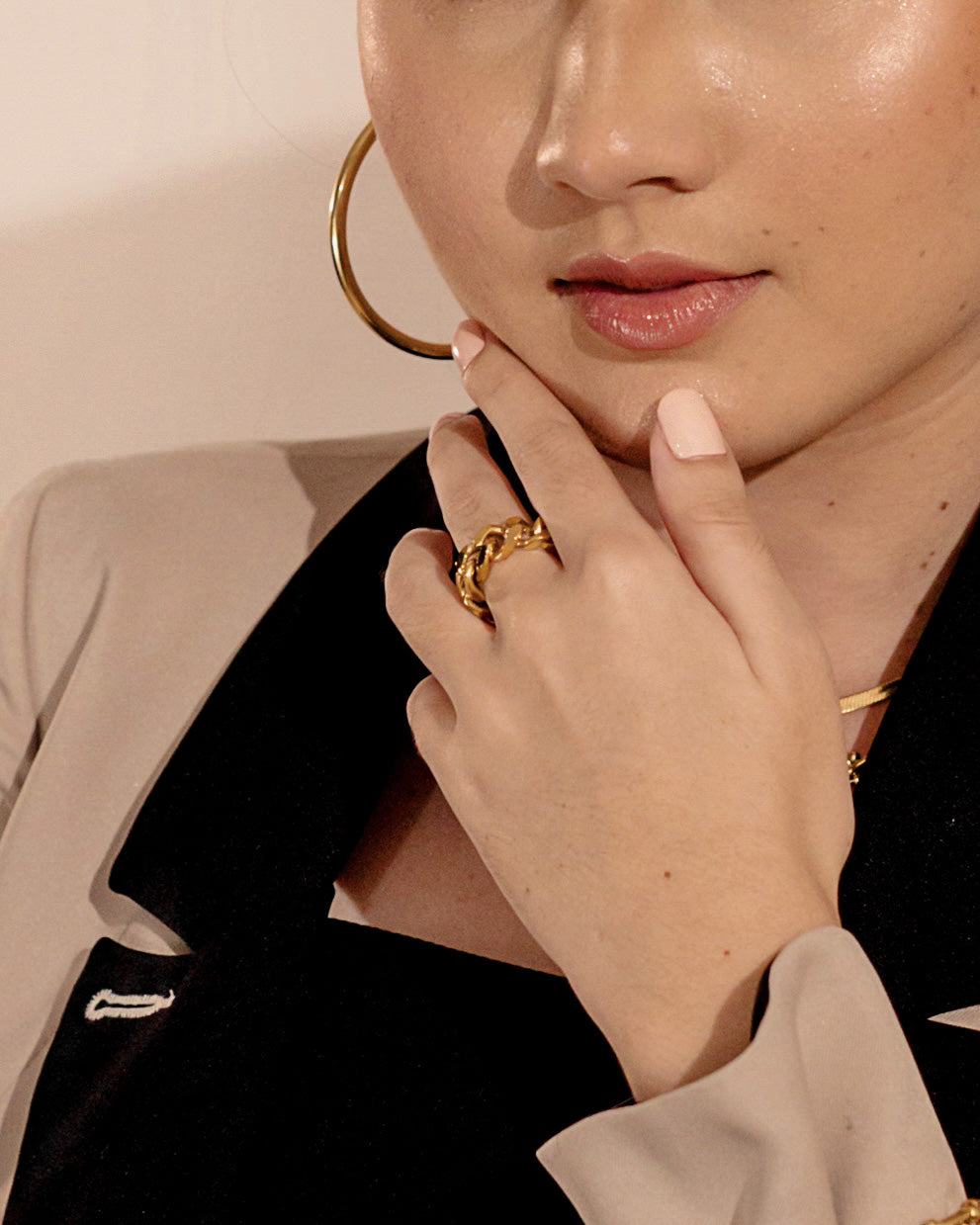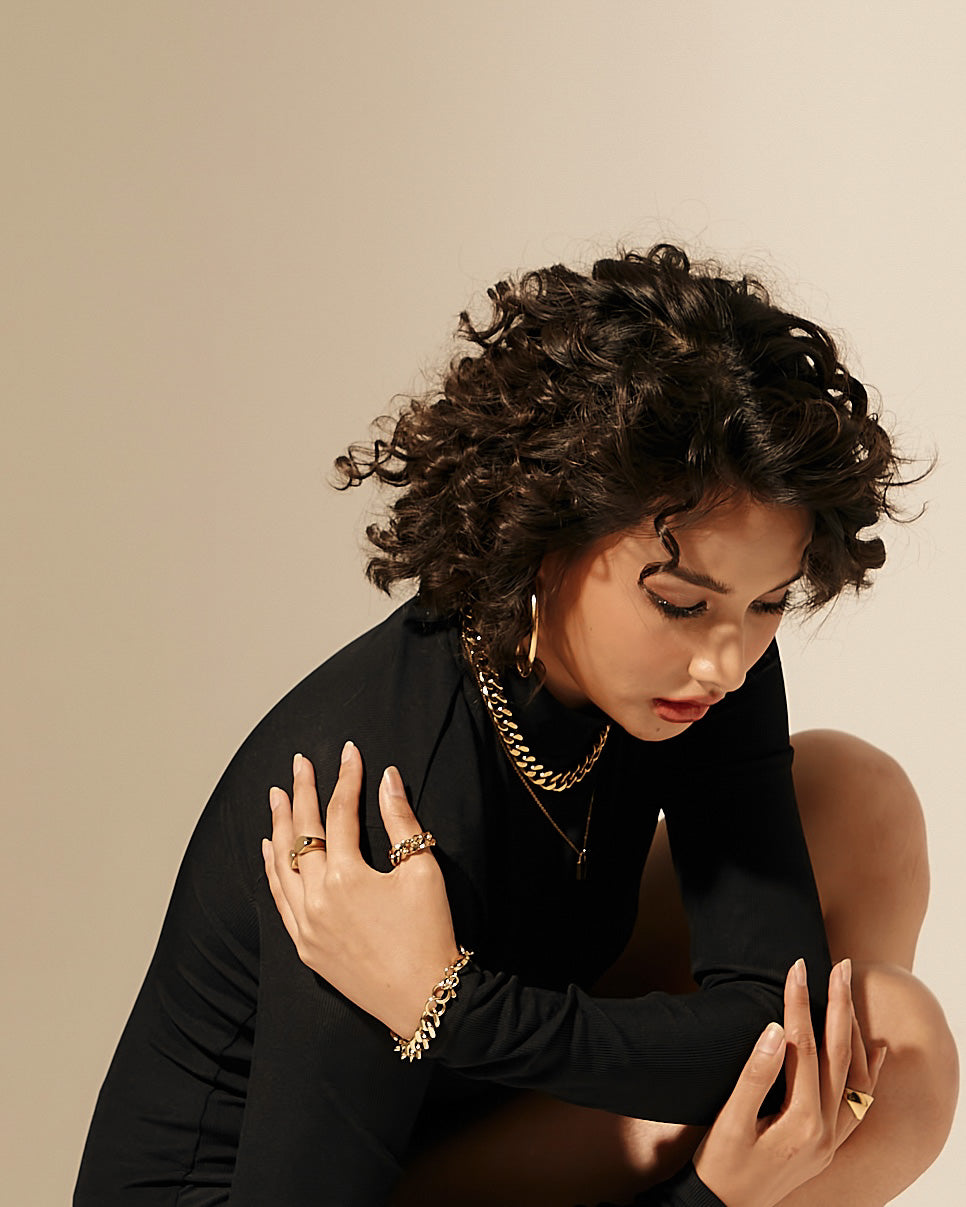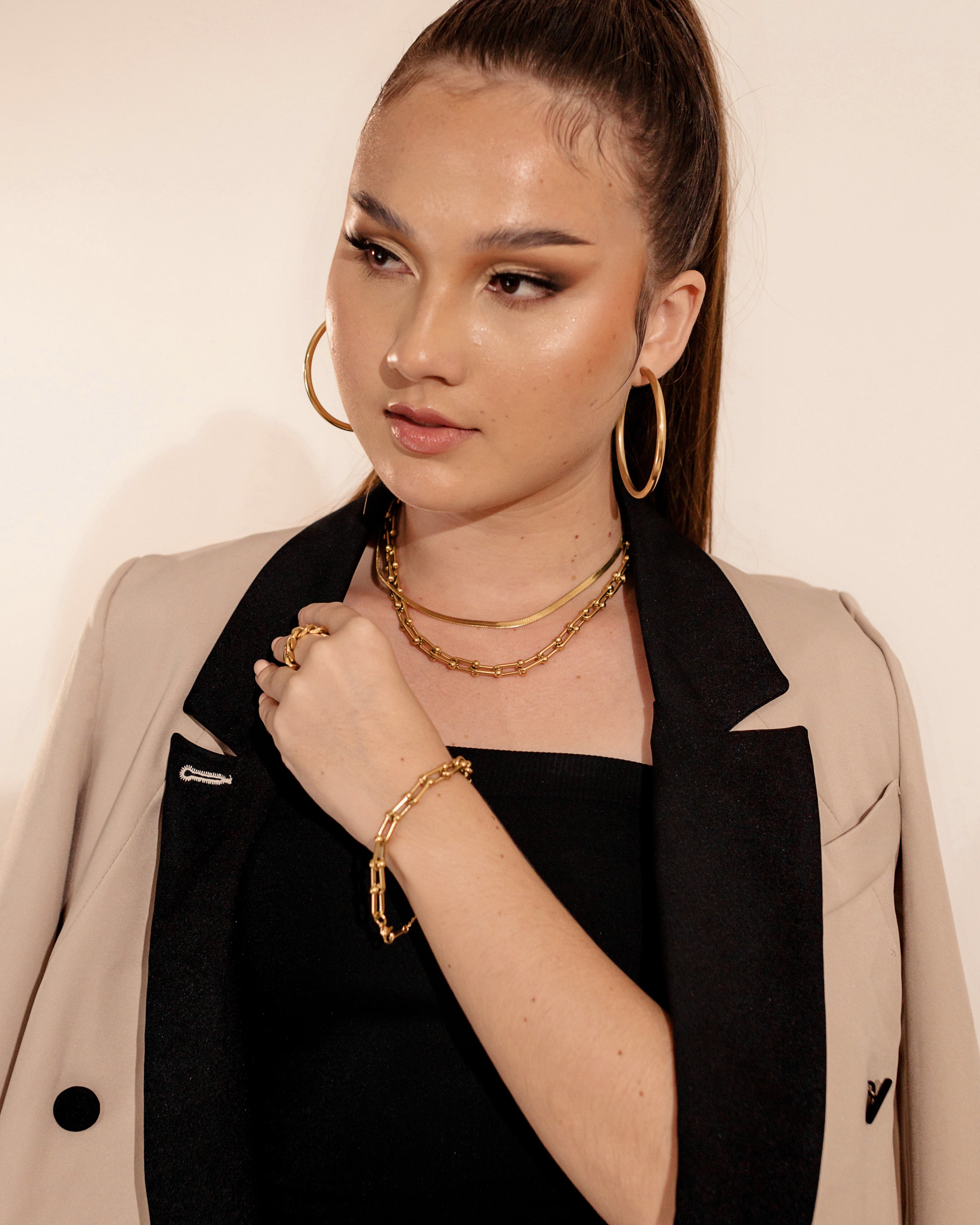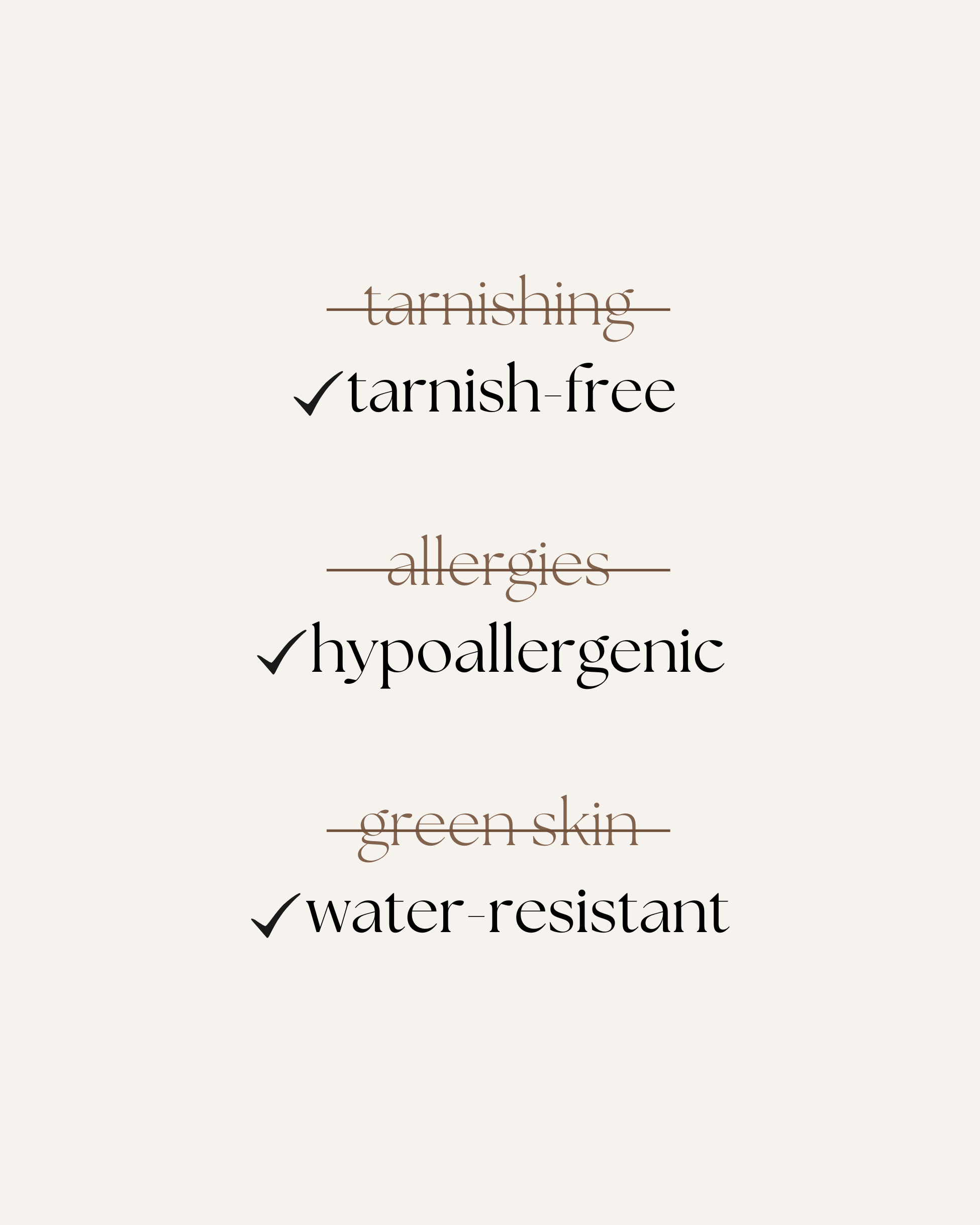 Description
The Sage Ring is bold & statement in a ring. It is premium quality gold stainless steel plated in 18k. The type of jewelry that oozes off effortless appeal regardless of what outfit you put on. Its everything a statement piece should be.
18k Gold Coated
Thickness: 10mm
Hypoallergenic & Non-tarnish
View Ring Size Guide
Style Tips: The Sage Ring is a stunner worn on its own. But to add an extra bit of shine, we recommend to stack it along our other rings or wear it with the Sage Bracelet as a set.
Free shipping for US and PH orders over $100.
Quality Assurance
Viea offers a 1-Year Warranty on all products.
Every single piece of jewelry is rigorously tested and guaranteed to be long lasting, hypoallergenic, tarnish free and water resistant.
If for any reason you are not completely satisfied with your purchase, our 1 year warranty has you covered. No risk, rewards only.
Jewelry Care
Our jewelry is designed to last long. It is Tarnish-free and water-resistant, so you don't have to worry about taking it off when you're near water. However, we recommend limiting prolonged exposure to water to keep your jewelry looking its best.
When you are not wearing your pieces, we suggest storing them in the signature Viea pouch in a cool, dry place to help maintain their luster and ensure quality that lasts.
For more details, check out our Jewelry Care page.
Jewelry Materials
Here at Viea, we are always proud to curate pieces that bring a little joy and sparkle to our hustlers. Hence, we always opt for materials that bring out your style and sophistication without having to spare quality and sustainability.
All Viea pieces are either 14k or 18k gold coated in thick layers over varying high quality base metals such as brass or stainless steel. Pieces are either accompanied by rich gemstones or quality pearls.
Learn more about this on our Jewelry Materials page.
Shipping
For those ordering directly from our website, we can only ship locally in both the Philippines & USA with a free shipping promotion for orders $100 and above.
However, we do accept international orders via Wolf & Badger, a retail company we have partnered with. Tap here if you wish to order for international shipping.